37th ANNUAL INTERNATIONAL CONFERENCE
Online Web Conference
Monday - Wednesday: May 22nd to May 24, 2023
Theme: Global Learning and Scholarship: Cultivating Community, Connection, and Collaboration Across Disciplines and Institutions

---
Please note: Pre-Conference registration ends May 22nd at 7 A.M. (PST). Regular registration ends May 23rd at 7 A.M. (PST). Paper and poster presenters must pay either the individual or student conference registration fee as appropriate to their position.
Please see below for details regarding the 37th Annual PBD Conference. We look forward to gathering online to connect with our members via the 2023 web conference.
Conference Date/Time:
The Phi Beta Delta Honor Society for International Scholars is pleased to announce that the 2022 PBD Conference will be offered via Zoom on Monday - Tuesday: May 23rd and May 24, 2022 during the following time blocks:
Pacific: 8:00 AM - 5:00 PM
Mountain: 9:00 AM - 6:00 PM
Central: 10:00 AM - 7:00 PM
Eastern: 11:00 AM - 8:00 PM
Conference Online Access/Viewing:
PBD members are invited to register for the conference and attend the complete conference or specific segments of interest, as convenient.
**Phi Beta Delta Honor Society for International Scholars is pleased to announce that the 37th Annual International Conference will be held virtually again this year across three days, from May 22-24, 2023. The first day (May 22) will provide a new opportunity for the Society to offer high-impact learning and networking opportunities. Phi Beta Delta remains dedicated to increasing access to the benefits of membership, including the high quality content of our annual conference. The addition of pre-conference content on May 22 supports those efforts and allows us to provide even more opportunities for all members.
Schedule details will follow in the coming weeks.
We look forward to seeing you at the 2023 Conference!**
Keynote Speaker:
Dr. Chuyun Oh
Topic: To All Dreamers: What K-pop Dance Teaches Us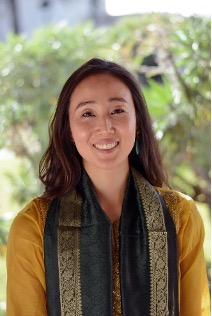 Abstract: Dr. Chuyun Oh (PhD. UT Austin) is a Fulbright scholar and Associate Professor of Dance Theory at San Diego State University. Her book K-pop Dance: Fandoming Yourself on Social Media (Routledge) became the #1 Amazon New Release in Communications and Pop Dance in July 2022. Her award-winning scholarship has appeared in more than 50 global media, top-tier journals, and anthologies. During her early career, she received her ballet training at the Kirov Academy of Ballet, Washington, DC., and the Sun Hwa Arts School, Korea and performed across the world receiving international dance competition awards. She was a Visiting Assistant Professor at Hamilton College, NY. She serves on the editorial board of Text and Performance Quarterly and Review of Communication. She will be talking about the poppin' power of K-pop!